Posts for tag: tooth decay
By DR. JOSEPH MUSCATIELLO & DR. FRANK VIDOLIN
July 27, 2019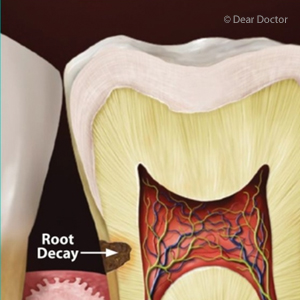 Tooth decay is a destructive oral disease, which along with periodontal (gum) disease is most responsible for tooth loss. And as you age, your disease risk goes up.
One form of decay older people often experience is root cavities. Unlike those occurring in the visible crown, root cavities often occur below the gum line and are especially destructive to tooth structure.
That's because, unlike the crown protected by ultra-hard enamel, the roots are covered by a thin, mineralized material called cementum. Although cementum offers some protection, it can't compare with the decay-resistant capacity of enamel.
The roots also depend on gum coverage for protection. But unfortunately, the gums can shrink back or recede, usually due to gum disease or over-aggressive brushing, and expose some of the root surface. With only the cementum to protect them, the roots can become highly susceptible to decay. If a cavity forms here, it can rapidly advance into the tooth's interior, the pulp, weakening the tooth and increasing its risk of loss.
To stop the decay, we must treat root cavities much like we do with crown cavities: by removing any decayed structure and then filling the cavity. But root cavities are often more difficult to access depending on how far below the gum line they extend. We may need to perform minor gum surgery to expose the cavity to treat it.
But as with any form of tooth decay, the best strategy is to prevent root cavities in the first place. Your first line of defense is a daily hygiene habit of brushing and flossing to remove dental plaque, the main cause for tooth decay. You should also visit your dentist at least twice a year (or more, if recommended) for more thorough cleanings and checkups. Your dentist can also recommend or prescribe preventive rinses, or apply fluoride to at-risk tooth surfaces to strengthen them.
You should also be on the lookout for any signs of gum disease. If you see swollen, reddened or bleeding gums, see your dentist as soon as possible. Stopping possible gum recession will further reduce your risk of root cavities.
If you would like more information on the prevention and treatment of tooth decay, please contact us or schedule an appointment for a consultation. You can also learn more about this topic by reading the Dear Doctor magazine article "Root Cavities: Tooth Decay Near the Gum Line Affects Many Older Adults."
By DR. JOSEPH MUSCATIELLO & DR. FRANK VIDOLIN
March 29, 2019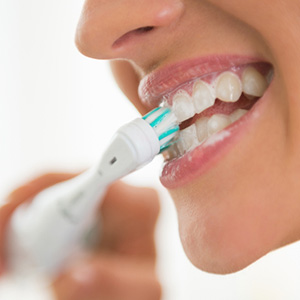 If your dentist found tooth decay on your last visit, you might have been surprised. But tooth decay doesn't occur suddenly—it's a process that takes time to unfold.
It begins with bacteria—too many, that is. Bacteria naturally live in the mouth, but when their populations grow (often because of an abundance of leftover sugar to feed on) they produce high amounts of acid, a byproduct of their digestion. Too much acid contact over time softens and eventually erodes tooth enamel, making decay easier to advance into the tooth.
So, one important strategy for preventing tooth decay is to keep your mouth's bacterial population under control. To do that, here are 4 common-sense tactics you should perform between dental visits.
Practice daily hygiene. Bacteria thrive in dental plaque, a thin film of food particles that builds up on teeth. By both brushing and flossing you can reduce plaque buildup and in turn reduce disease-causing bacteria. In addition, brushing with a fluoride toothpaste can also help strengthen tooth enamel against acid attacks.
Cut back on sugar. Reducing how much sugar you eat—and how often –deprives bacteria of a prime food source. Constant snacking throughout the day on sweets worsens the problem because it prevents saliva, the body's natural acid neutralizer, from reducing high acid levels produced while eating. Constant snacking doesn't allow saliva to complete this process, which normally takes about thirty minutes to an hour. To avoid this scenario, limit any sweets you eat to mealtimes only.
Wait to brush after eating. Although this sounds counterintuitive, your tooth enamel is in a softened state until saliva completes the acid neutralizing process previously described. If you brush immediately after eating you could brush away tiny particles of softened enamel. Instead, rinse your mouth out with water and wait an hour for saliva to do its work before brushing.
Boost your saliva. Inadequate saliva flow could inhibit the fluid's ability to adequately neutralize acid or provide other restorative benefits to tooth enamel. You can improve flow with supplements or medications, or by drinking more water during the day. Products with xylitol, a natural sugar alternative, could give you a double benefit: chewing gums and mints containing it could stimulate more saliva flow and the xylitol itself can inhibit bacterial growth.
If you would like more information on staying ahead of tooth decay, please contact us or schedule an appointment for a consultation.
By DR. JOSEPH MUSCATIELLO & DR. FRANK VIDOLIN
May 18, 2016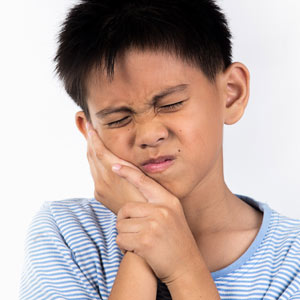 What should you do if your child complains about a toothache? Before calling our office, try first to learn what you can about the toothache.
You should first ask them where exactly the pain is coming from — one particular tooth or a generalized, dull ache. Also try to find out, as best they can tell you, when they first noticed the pain. Try then to look at the tooth or area where they indicate the pain is coming from: since tooth decay is a prime cause for tooth pain, you should look for any obvious signs of it like brown spots or cavities. You should also look at the gums around the teeth for any redness or swelling, a sign of an abscess or periodontal (gum) disease.
If you notice any of these signs, the pain persists for more than a day, or it has kept the child awake during the night, you should have us examine them as soon as possible. If you notice facial swelling or they're running a fever, please call and we will see them immediately. If it's definitely tooth decay, it won't go away on its own. The longer we wait to treat it, the worse its effects in the mouth.
In the meantime, you should also try to alleviate the pain as best you can. If when looking in the mouth you noticed food debris (like a piece of hard candy) wedged between the teeth, try to gently remove it with dental floss. Give them ibuprofen or acetaminophen in an appropriate dosage for their age to relieve pain, or apply an ice pack on and off for about 5 minutes at a time to the outside of their jaw.
If any of these remedies stops the pain within an hour, you can wait until the next day to call for an appointment. If the pain persists, though, then an abscess could be developing — you should call that day to see us.
Regardless of when the pain stops, or whether you see any abnormal signs, it's still important your child see us for an accurate diagnosis. Their toothache maybe trying to tell you something's wrong — and the earlier a problem is found and treated, the better the outcome.
If you would like more information on dental problems in young children, please contact us or schedule an appointment for a consultation. You can also learn more about this topic by reading the Dear Doctor magazine article "A Child's Toothache."