Posts for: March, 2015
By DR. JOSEPH MUSCATIELLO & DR. FRANK VIDOLIN
March 25, 2015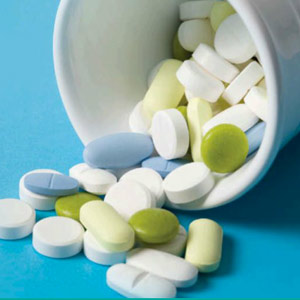 If you're taking medication to regulate your blood pressure, you may be familiar with some of the general side effects, like nausea, drowsiness or dizziness. But some blood pressure drugs might also cause complications with your oral health.
This is true of one class of drugs in particular used for blood pressure regulation. Calcium channel blockers (CCBs) are used to regulate blood pressure by dilating (relaxing) blood vessels, making it easier for the heart to pump blood. They're often prescribed to patients who can't tolerate beta blockers, another common blood pressure drug.
Besides other general side effects, CCBs can also cause gingival hyperplasia (gum overgrowth) and mouth dryness. The former condition occurs when the gum tissues grow and extend beyond their normal size over the teeth. Besides pain and discomfort, hyperplasia creates an abnormal appearance which can be embarrassing. Research findings also indicate that hyperplasia development from CCB use is also linked to poor hygiene habits, which give rise to periodontal (gum) disease.
Mouth dryness is defined as less than normal saliva flow. Besides discomfort, the condition may increase your risk of dental disease: saliva is a key part in keeping bacterial levels low and maintaining the mineral content of enamel. Inadequate saliva flow can't maintain this balance, which increases the bacterial population in the mouth and the risk of infection leading to gum disease or tooth decay.
To avoid both of these side effects, it's important first to let us know if you're taking blood pressure medication and what kind. You may also need more frequent dental visits, especially if you're displaying symptoms of dental disease. Studies have found that frequent dental visits to remove bacterial plaque and calculus (hardened plaque deposits) may significantly reduce gum overgrowth in patients taking a CCB. You should also maintain a recommended daily regimen of oral hygiene (brushing and flossing).
Because of possible effects on your dental health from a number of drugs, it's always important to let us know the medications you're regularly taking. As with CCBs, we can incorporate that knowledge into your dental treatment to assure your safety and optimal oral health.
If you would like more information on managing your oral care while on medication, please contact us or schedule an appointment for a consultation. You can also learn more about this topic by reading the Dear Doctor magazine article "Blood Pressure Medications."
By DR. JOSEPH MUSCATIELLO & DR. FRANK VIDOLIN
March 10, 2015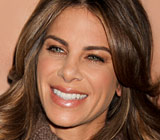 Jillian Michaels, personal trainer and star of television's The Biggest Loser isn't afraid of a tough situation — like a heart-pumping exercise routine that mixes kickboxing with a general cardio workout. But inside, she told an interviewer from Dear Doctor magazine, she's really a softie, with "a drive to be one of the good guys." In her hit TV shows, she tries to help overweight people get back to a healthy body mass. And in doing so, she comes face-to-face with the difficult issue of sleep apnea.
"When I encounter sleep apnea it is obviously weight related. It's incredibly common and affects millions of people," she says. Would it surprise you to know that it's a problem dentists encounter as well?
Sleep apnea is a type of sleep-related breathing disorder (SRBD) that's associated with being overweight, among other things. Chronic loud snoring is one symptom of this condition. A person with sleep apnea may wake 50 or more times per hour and have no memory of it. These awakenings last just long enough to allow an individual to breathe — but don't allow a deep and restful sleep. They may also lead to other serious problems, and even complications such as brain damage from lack of oxygen.
What's the dental connection? Sleep apnea can sometimes be effectively treated with an oral appliance that's available here at the dental office. The appliance, worn at night, repositions the jaw to reduce the possibility of the tongue obstructing the throat and closing the airway. If you are suffering from sleep apnea, an oral appliance may be recommended — it's a conservative treatment that's backed by substantial scientific evidence.
As Michaels says, "I tell people that [sleep apnea] is not a life sentence... It will get better with hard work and a clean diet." So listen to the trainer! If you would like more information about sleep-related breathing disorders, please contact us for a consultation. You can learn more in the Dear Doctor magazine article "Sleep Disorders and Dentistry."